Western Michigan University Wins 2019 Digital Marketing Competition
HAMMOND, IN, December 10, 2019 – The Digital Marketing Competition, 2019 competition client Harbour Trust, and Purdue Northwest are excited to announce Western Michigan University as the 2019 Digital Marketing Competition winner. They were tasked with developing a digital marketing campaign to grow investment management fee revenue by $1 million by 2021.
The five finalists pitched their marketing strategies on December 7th directly to Harbour Trust President/COO Stephanie Oberlie, Vice President & Trust Officer Mike Hackett, and Management Trainee Dayna Pedzinski, as well as EVP of Digital Media for Digital Target Marketing Katie Pala, CEO of Best PPC Marketing Kaspars Brencans, and Senior Strategy Associate Michael Wasserott from Starcom.
"Seeing first hand the thought and research that went into each group's campaign was an amazing experience. The students coming out of the competition have promising futures."

Michael Wasserott, Publicis Group's Starcom
Each team was competing for a $1,000 monetary prize for first place, $500 for second, and $250 for third place, as well as one of the signature blue trophies.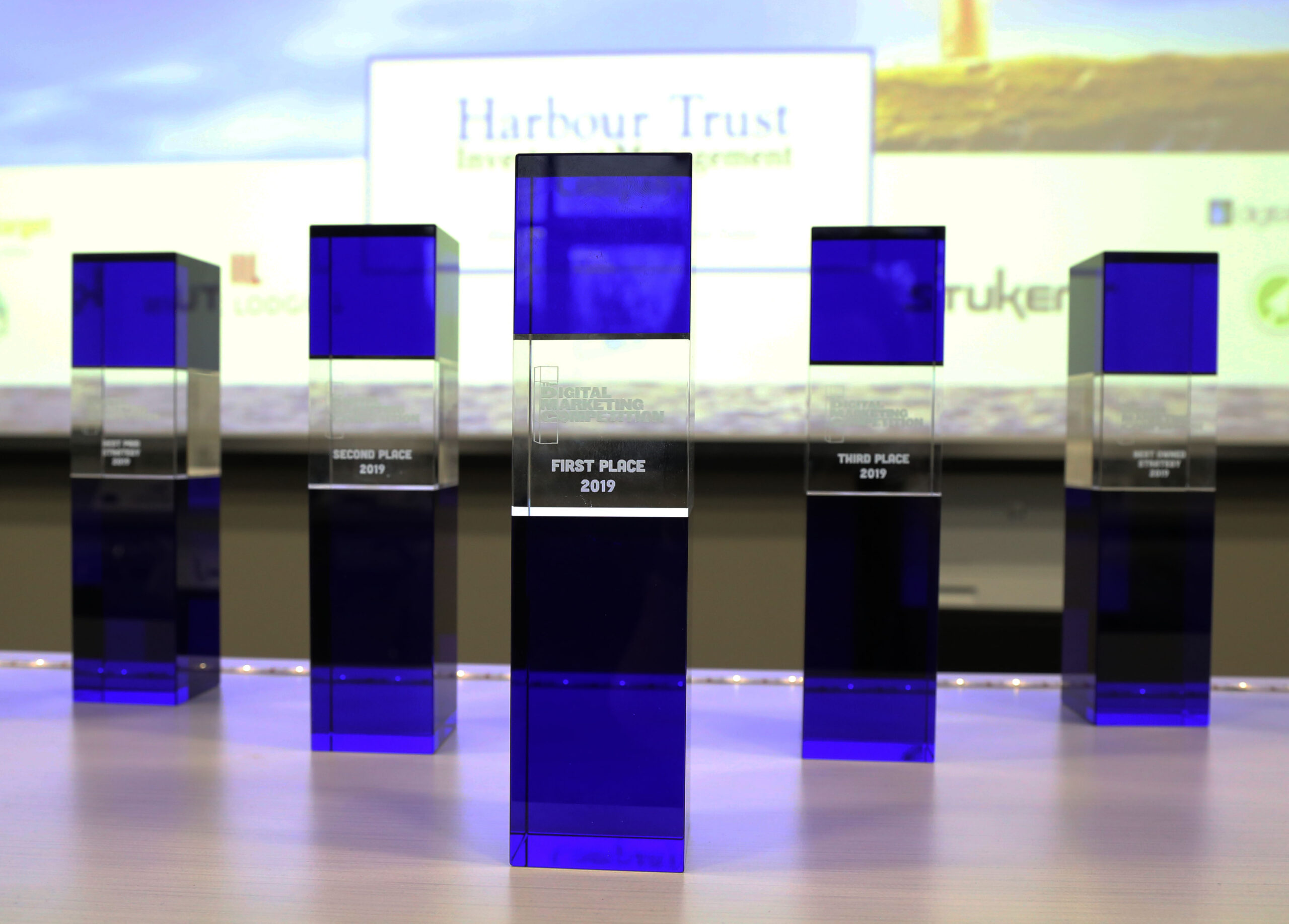 TOP THREE TEAMS
FIRST PLACE: Team Payne – Western Michigan University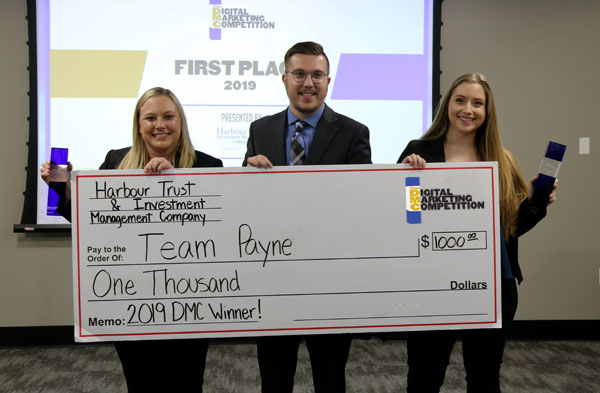 SECOND PLACE: Team Mack – University of Massachusetts Amherst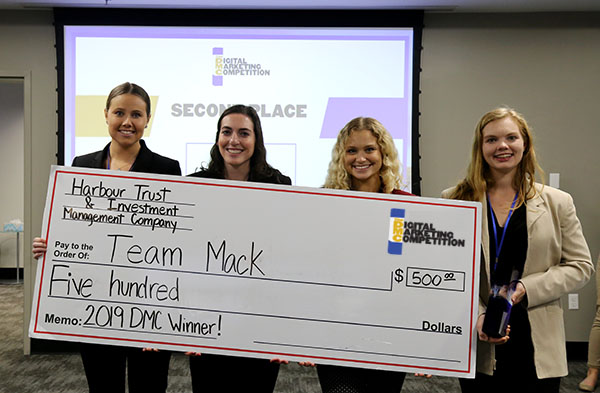 THIRD PLACE: Team Rhodes – Johnson & Wales University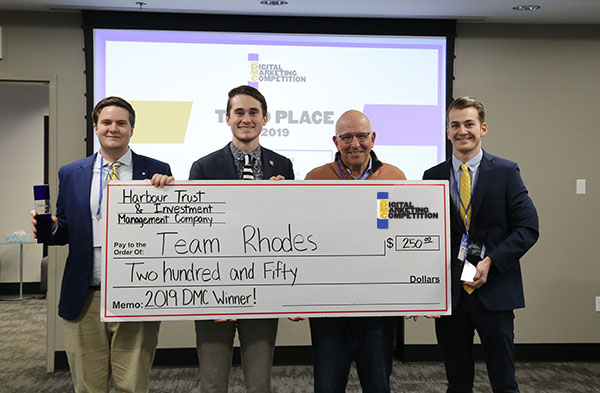 In addition, sponsors the Barbauld Agency, Digital Target Marketing, Stukent, and Digital Helium all provided specialty awards:
Best Research/Strategy – Barbauld Agency

Winner: Team Payne from Western Michigan University

Best Paid Strategy – Digital Target Marketing

Winner: Team Rhodes from Johnson & Wales University

Best Owned Strategy – Stukent

Winner: Team Borgstrom from University of Massachusetts Amherst

Best Media/Evaluation – Digital Helium

Winner: Team Fairbrother from University of Portland
For further details on the DMC, visit:  www.DigitalMarketingCompetition.com
For questions about the competition, please contact:
Matt Hanson
2200 169th St, Anderson 382
Hammond, IN 46323
Phone: 213-302-6075
Email: WinBig[at]DigitalMarketingCompetition.com